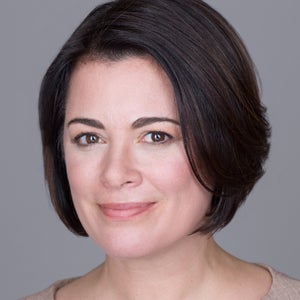 Col. Nicole Malachowski
First Woman Thunderbird Pilot, Combat Veteran, Fighter Squadron Commander, White House Fellow & Adviser, and Indomitable Spirit
Col. Nicole Malachowski, USAF, Ret., was the first woman to fly on any Department of Defense military jet demonstration team. As a former fighter squadron commander and mission-ready pilot in three operational fighter squadrons and the first woman Air Force Thunderbird Air Demonstration Squadron pilot, Nicole learned to Harness the Headwinds of Change.
General Session featuring Col. Nicole Malachowski (USAF, Ret.)

Monday October 22 08:00 - 09:30
Adrianne Haslet
Public Speaker, Global Advocate for amputee rights, Boston Marathon Survivor, Ballroom Dancer and Blade Runner
Adrianne Haslet survived the unimaginable bombings at the 2013 Boston Marathon, where she lost her left leg below the knee. She quickly learned to rise and meet her daily challenges head on with a unique perspective.
General Session featuring Adrianne Haslet and Everyday Hero Award

Tuesday October 23 07:30 - 08:45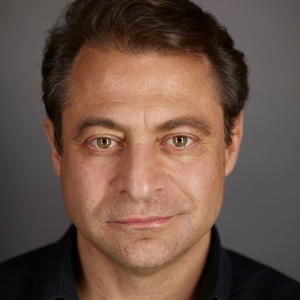 Dr. Peter Diamandis
Founder of The X Prize Foundation, and rare combination of visionary, CEO, scientist, storyteller, innovator, and wizard
Dr. Peter Diamandis, scientist, innovator, CEO, storyteller and wizard is the founder of the X-PRIZE Foundation, which leads the world in creating large incentive prizes to drive radical breakthroughs for the benefit of humanity.
Closing Session and Changing of the Guard with Peter Diamandis

Wednesday October 24 02:30 - 03:45
ACCELERATE YOUR GROWTH
AND EXPERIENCE THE LIMITLESS
OPPORTUNITIES OF MSCA18 SOAR!
Breakout

Sessions

Breakout sessions to offer insights, techniques and tools to accelerate your growth, open your mind and help you SOAR higher than ever before!
Easy Prey: How to Protect your Business from Data Breach, Cybercrime and Employee Fraud
With access to infrastructure and connected systems, contractors are frequently targeted by hackers for malicious reasons like cyber-ransom and systems penetration. In this session, Nick will inform, and possibly disturb, with his important message regarding minimizing risks to your privacy, data, and business operations in our connected digital world, while enjoying the benefits of technology.
Nick Espinosa
Cyber Security Expert
Nick Espinosa is an expert in security and network infrastructure on multiple platforms. He has designed, built, and implemented multinational networks, encryption systems, and multi-tiered infrastructures as well as small business environments. He has been quoted in 
Forbes
, Yahoo!, American Express, 
CIO, EnterpriseTech, ITWorld, ComputerWorld, Solutions Review, InfoSec, CSO
 and other publications. He is also the award-winning co-author of a bestselling book on cybersecurity, 
Easy Prey
. Learn more about Nick Espinosa on
his Facebook page
.
Building Data Analytics – Strategic Advantage or Threat?
Many buildings have systems which are producing massive amounts of data each day. That data is often discarded and not used to its full potential to bring value to the building owners, operators and occupants. Whoever has the keys to this data is king.
This session will explore how equipping your mechanical service offering with advanced building analytics software technology can add additional revenue streams to your business. These additional revenue streams include pull through service work uncovered by advanced analytics, as well as getting more out of your service technicians by using advanced analytics to perform data and performance driven maintenance versus the traditional time- based maintenance. This technology can also allow you to stand apart from your competition and provide an innovative solution by offering automated fault detection and diagnostics and energy baselining and benchmarking. Real-world case study examples will be showcased, highlighting project results and return on investment.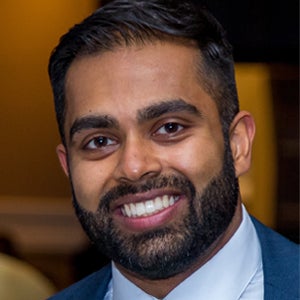 Sunny Sandhu
Sales Application Engineer
With seven years of experience in building mechanical systems and automation systems, Sunny Sandhu is a Sales Application Engineer at CopperTree Analytics. At CopperTree, he focuses on working with organizations to demonstrate the capabilities and value of CopperTree's advanced analytics software technology, and showcase how it can be leveraged to increase energy efficiency, maximize occupant comfort, and optimize the operations of their facilities. He holds a Bachelor of Applied Science in Mechatronic Systems Engineering from Simon Fraser University.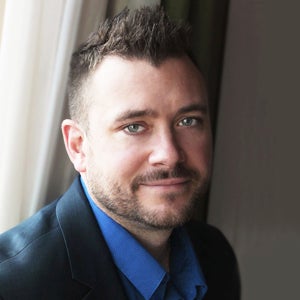 Keith La Rose
Director of Business Development
With sixteen years of business development experience in software, scientific and environmental verticals, plus a background that includes environmental monitoring and renewable energy projects, Keith La Rose leads the business development charge at CopperTree Analytics. At CopperTree, he focuses on energy management software solutions for companies seeking to create operational efficiencies, reduce their buildings' energy consumption, and enhance their bottom lines. He holds diplomas in Network Engineering and Business Management.
The Scooch Project - Moving Your Leadership Just a Little
During The Scooch Project, Steve will navigate the riddle of disengagement and empty! Why is it that two leaders can do the exact same thing and get two completely different results? Why can two companies be the same in so many areas and yet one is fun to work for and the other drives people insane? According to researchers, 70% of our workforce is disengaged. Why? In this session, Steve will explore that one common thing effective leaders and cultures have that enables them to accomplish great things, in and through people. You will be challenged to rethink the steps it takes to create a culture in which people can come to work and be the best version of themselves and experience full. Warning: it's not normal!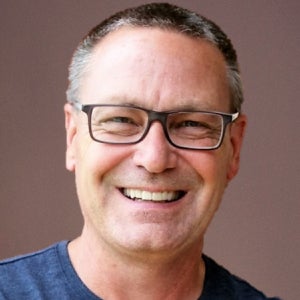 Steve Thomas
Helps You Rethink Leadership, People & Teams
Steve Thomas, back by popular demand, remains MSCA's highest-rated conference speaker to-date. Steve Thomas invests his life in helping a variety of organizations build leadership, develop people, create team and improve the workplace culture. To put it simply, he helps people navigate through the complexities of human weirdness. He genuinely wants to help people be better in every area of their life and has a passion to develop people get the most out of life and their leadership.
Designing Your Business for the 21st Century
According to Mike Walsh, most companies are simply not designed to survive. They become successful on the basis of one big idea or breakthrough product. The companies that will thrive in the near future are the ones not only embracing change but breaking the rules. Companies built to survive are a result of deliberate business design decisions smart leaders are making today. During this session, Walsh will outline the mega-trends shaping the future of business and consumer behavior, and the lessons learned from successful Fortune 500 companies on leveraging disruptive innovation, adopting a data-driven mindset and leading change through digital transformation. Walsh will provide additional take home value by providing "Mind Grenades" - thought-provoking questions and "next action" ideas and concrete suggestions specific for the HVACR industry.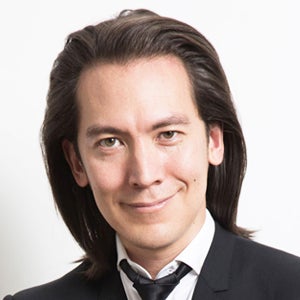 Mike Walsh
Futurist & Author
Mike is the CEO of Tomorrow, a global consultancy on designing companies for the 21st century. He advises leaders on how to thrive in the current era of disruptive technological change. Mike's bestselling books include 'Futuretainment' and 'The Dictionary of Dangerous Ideas'. Each week he interviews provocative thinkers, innovators and troublemakers on his weekly podcast, 'Between Worlds'. A true nomad, Mike travels over 300 days a year worldwide, researching trends, collecting innovation case studies and presenting on the future of business. Rather than focusing on the distant future, Mike takes an anthropological approach – scanning the near horizon for emerging technologies and disruptive shifts in human behavior, and then translating these into pragmatic plans for business transformation. A prolific writer and commentator, Mike's views have appeared in a wide range of international publications including BusinessWeek, Forbes and the Wall Street Journal. Constantly traveling the world for the best ideas, Mike spends more than 300 days a year on the road interviewing innovators, entrepreneurs and corporate revolutionaries to provide his clients and audiences with a fresh and compelling vision of tomorrow's opportunities.
Creating a Vision of Greatness
Paul Saginaw will share his inspirational and "visioning" approach to business that has led to Zingerman's success including the unique business practices that Zingerman's has implemented and adapted to create a Community of Businesses, which includes 10 different businesses with over 700 employees and close to $65 million in annual sales. Paul will explain why Great Service, Open Book Management, and Visioning have created a culture of engagement and appreciation from the front line to the organization's governing body with behind-the-scenes "secrets" that are invaluable in building a special, sustainable business of any kind. Zingerman's "signature approach" of creating an extraordinary organization and becoming the best at what they do---not necessarily the most profitable---and building a good reputation and brand, is what results in long-term success.
Paul Saginaw
Zingerman's Co-Owner and Founding Partner
Paul Saginaw and Ari Weinzweig joined forces to found Zingerman's Delicatessen, opening their doors on March 15, 1982. All they wanted at that time was a great corned beef sandwich and an organization with soul. Zingerman's started as 1300 square feet of combined restaurant and specialty food retail space, run solely by Paul, Ari and two employees. The Zingerman's Community of Businesses now has 22 partners, employs over 750 people and generates over $60 million in annual sales from ten separate businesses: Zingerman's Delicatessen (including Zingerman's Catering), Zingerman's Mail Order, Zingerman's Bakehouse, Zingerman's Training Inc., Zingerman's Coffee Company, Zingerman's Roadhouse, Zingerman's Creamery, Zingerman's Candy Manufactory, Zingerman's Cornman Farms, and Miss Kim a traditional Korean restaurant that opened in 2016. Paul believes that he has been successful in spite of the fact that he has limited natural talent and abilities because he has always thought that the only real limits are those of vision.
Life Would be Easy if it Were Not for Other People
Imagine what you could accomplish if you could decode the mystery of human behavior and truly understand what makes people do what they do and say what they say (including yourself)! Research shows that the #1 key to SUCCESS is the ability to get along with other people at work and at home. With laugh-out-loud humor, killer take-away strategies and her amazing insights into ourselves and others, human relations expert Connie Podesta will both challenge you and empower you with the knowledge you need to get along better with the people in your life. Connie will take you right inside the minds and personalities of the people you deal with every day – bosses, colleagues, partners, customers, friends, and family – so you can act, rather than react, to whatever life throws your way. Get ready for less stress and more success!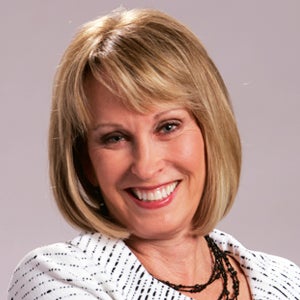 Connie Podesta
A Hall of Fame Speaker and Award-Winning Author
Connie is a game-changing, revenue-building, sales-generating ball of fire whose rare blend of laugh-out-loud comedy, killer take-away strategies, and interactive, no-power-point delivery style have made her one of the most unique and memorable speakers on the stage today. 25 years. Two million people. 1,000 organizations. Hall of Fame speaker. Award-winning author.  Seven books. Former Radio/TV personality. Therapist. Expert on the psychology of sales, leadership, change, accountability, and engagement. Amazing ROI. Plus (what we all could probably use in today's crazy world )… a Comedienne.
Be a Story Worth Telling - How an Online Engagement Strategy Earns More Pay for Less Work
Billy Marshall, CEO and founder of ServiceTrade and the author of The Digital Wrap, a book that helps service contractors understand how to build valuable relationships with their customers through online engagement, will open your eyes to the value of a positive online strategy. Humans are programmed to respond to images, stories, and the rhythm and rhyme of music. We are stirred by our favorite songs, movies, and books. Historically, large consumer brands like Coca-Cola, Ford, and Chevy have used music and stories to profound effect in establishing a premium market position. Lately, brands like Facebook, Snapchat, Amazon, and eBay have used online storytelling with pictures and customer reviews to build extraordinary value for their shareholders. So how does a commercial service contractor take advantage of these human tendencies toward images, music, and stories to similarly build the value of their service brand? Join this session to discover how technology makes it possible to pull the customer into an online experience that transforms your services brand into a great digital storyteller and earns you more pay for less work.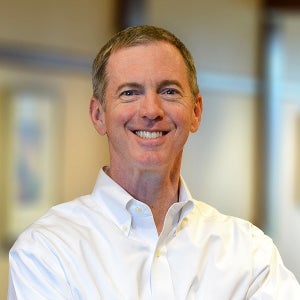 Billy Marshall
CEO of ServiceTrade and Author of "The Digital Wrap"
Billy is the CEO at ServiceTrade and author of The Digital Wrap. He encourages and inspires other folks to do really interesting things that he is not qualified to do himself. His job is to take all of the blame when things go wrong and give all the credit to others when they go right. Billy has dedicated his career to software that solves business problems -- whether that business is a Fortune 100 enterprise or a small family-owned contracting company. Billy was the Director of Product Management in Red Hat's early days, before joining the executive team as VP of Sales. Billy's also held VP of Business Development roles and has been President and CEO at other software companies.
One Day Optional Bonus Program: Get a Grip on Your Business: Are you Running Your Business or is it Running You? Featuring Tom Bouwer
Sunday, October 21, 7:30am – 12:00pm, Cost: $300/Person
If you'd like to be in more control of your organization, you're not alone. As thousands of business leaders have discovered, the key to faster growth, bigger profits, more loyal customers and fewer frustrations is EOS®. EOS (Entrepreneurial Operating System) is a comprehensive business system with real, simple, practical tools. This presentation helps participants learn to implement a simple "way of operating" that helps leadership teams clarify, simplify and achieve their vision.
Leaders looking for a silver bullet or the next "flavor of the month" need not attend. In this value-packed workshop, attendees learn to see their businesses in a whole new light and to achieve better results through strengthening the Six Key Components™ of a truly great organization. The outcome creates alignment and synchronizes all the pieces of your business to produce the results you want.
Attendee Value and Takeaways:
Review the Six Key Components of top companies: Vision, People, Data, Issues, Process, and Traction
Learn a powerful tool to clarify and achieve your vision
Work with two simple tools that will get the right people in the right seats
Build the right company scorecard to deliver an absolute pulse on your business
Master practical tools that successful entrepreneurs use to get more done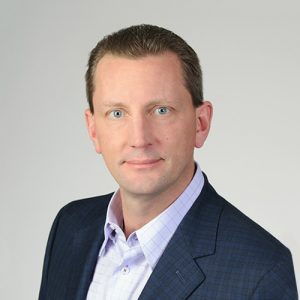 Tom Bouwer
Instructor Tom Bouwer is co-author of What The Heck Is EOS? with EOS founder, Gino Wickman. Using his energetic style, he is a sought-after speaker with extensive experience in helping business leaders get what they want from their organizations. Tom delivers high-value engagements that have actionable takeaways. A top-ranked Vistage speaker, Tom presents internationally to the CEO and C-level members of world-class executive organizations. His nearly three decades of global management/consulting experience in multiple industries help him quickly identify chronic issues that keep a company from achieving optimal success. Tom is a Certified EOS Implementer.
Stories of Success - Addressing the Labor Shortage
Tim Herbert, Lead Organizer, Washington State Pipe Trades
Josh Windy, Organizer, Michigan Pipe Trades
It is no secret that we are headed towards a crucial labor shortage in the building trades industry. In fact, it is already apparent in many parts of the country. During this session, Tim Herbert, Lead Organizer, Washington State Pipe Trades and Josh Windy, Organizer, Michigan Pipe Trades, will teach you how the service technician labor shortage is being creatively and successfully addressed by two forward-thinking organizers. They will discuss the steps they undertake to find and contact potential recruits; how long-term, on-going relationships are fostered; how an interactive database has been created to help track and maintain contacts; and how local contractors are involved and engaged in the process. They will share their secrets to success and get you thinking differently about recruiting plans for your area.
Are Your PM Sales Doing the Heavy Lifting?
Dave Bavisotto, VP, Service, Illingworth-Kilgust Mechanical
Chris Carter, VP, Service, Murphy Company
Wayne Turchetta, VP, HMC Service Company
Maintenance Contracts are the foundation of your business and the strongest way to grow your profits! Is your company achieving its true growth potential? Learn the real value of selling PM agreements to accelerate your growth. Dave Bavisotto, VP, Service of Illingworth-Kilgust Mechanical, Chris Carter, VP, Service of Murphy Company, and Wayne Turchetta, VP of HMC Service Company, will explain the importance of growing your agreement base and keys to retaining it. Did you know that each new PM agreement has the potential to generate over 200% return on investment thru repair work with proper retention? Do yours?
The early bird member registration fee for MSCA18 is $1,400, if you register by July 21, 2018. Beginning July 22, the cost is $1,500. Spouse registration is $600 (early bird rate until July 21 or $650 (regular rate beginning July 22).
Our

Sponsors

Thanks to all our sponsors!